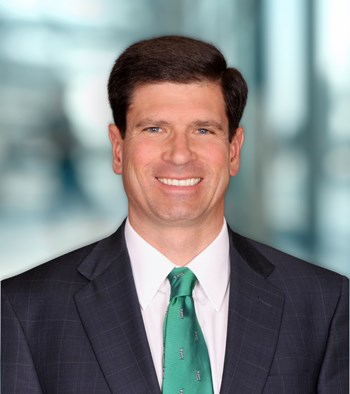 John Sheahan, SIOR
Principal
NAI DESCO
8112 Maryland Ave Suite 300
St. Louis, Missouri 63105
United States
T +1 314 994 4176
M 13144021031
jsheahan@naidesco.com
Specialties
Industrial, Office
Scope of Experience
John Sheahan, Principal, has been active in Commercial Real Estate since 1987. John has completed lease and sale transactions involving office, industrial, retail, land and investment properties.
In his career, John has completed over 760 transactions valued at over $400 million dollars involving nearly 11 million square feet and 310 acres.
In the last five years, John has completed 144 transactions consisting of over 2.6 million square feet and 141 acres of office, industrial, retail and land deals valued at over $114 million dollars.
Background & Experience
NAI DESCO, Principal: 2000- present
Johnson Group Inc., Broker: 1987-2000
Education
Bachelor of Liberal Arts (magna cum laude) from Washington University, 1986.
Professional Associations & Designations
Society of Industrial & Office Realtors (SIOR), Active Member since 1997
St. Louis Chapter SIOR, President: 2003
St. Louis Association of Realtors / Commercial Division, Member since 1987; Realtor-Associate Director: 1996 - 1997; Realtor-Associate of the Year: 1998
Missouri Association of Realtors, Member since 1987
National Association of Realtors, Member since 1987
Transaction History
Represented Jacobson Warehouse Company, Inc. in a lease of 402,313 sf
Represented Warehousing Specialists, Inc. in a lease of 402,192 sf
Represented Pinnacle Foods Group, Inc. in the sublease of its 402,192 sf distribution bldg.
Represented DIMAC Direct in a 274,000 sf build-to-suit office/warehouse/production facility
Represented General Mills (Pillsbury) in the sale of a 270,106 sf office/warehouse/manufacturing facility
Represented Warehousing Specialists, Inc. in a lease of 241,448 sf of distribution space
Represented Schnuck Markets, Inc. in the purchase of 116.8 acres for its 1.0 million sf distribution center
Strategic Clients
Past / present clients include:
Swank Motion Pictures
Fresenius Medical Care
Buckeye International
Ethyl Corporation
General Mills/Pillsbury
Jacobson Companies
Prairie Farms
Crescent Parts & Equipment